About Us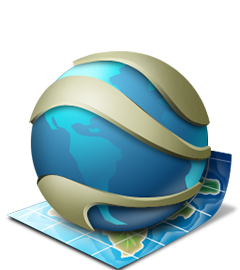 Since its inception in 1973, a span of over four decades full of evolution and the accomplishments, as in the existence of a growing specialized foundry, the company expanded its base from a single foundry unit to 4 production facilities, spread over 3 locations in Satara District, 60-100 km from Pune and 220 km from Mumbai.

Paranjape Autocast is a trusted name amongst discerning casting buyers worldwide for intricate machined components in Shell Molded, Grey cast Iron and Aluminium Low Pressure Die Casting. We supply wide range of products to Automobile 2, 3 & 4 Wheelers and to other industrial application in Air Compressors, Pumps, Hydraulics, Braking Systems, Diesel Engines, etc. This wide range of high performance products, commitment to quality and delivery makes Paranjape the supplier of first choice.

Our esteemed domestic customers include Bajaj Auto, Hero MotoCorp, Honda Motorcycle and Scooters India, TVS Motors, Mahindra, Suzuki, Piaggio, Cummins India, ZF Steering, Bosch & Faster Hydraulics to name a few. We export components to Cummins - UK, Lombardini & Motori Minarelli – Italy for more than decade. Our foundries are TS 16949 certified by B.V.Q.I. - UKAS. We follow the TPM philosophy in our plants.

We have capacities to produce 26,000 tons/annum of CI casting parts in sizes ranging from 0.5 kg to 20 kg. We have plans to put green sand foundry of 12,000 tons/annum in near future Our Aluminum foundry is equipped to manufacture 5,000 tons/annum of casting parts. Our focus is on continuous improvement in quality, delivery and service.
Design and Development Center
Paranjape Autocast has its own "In-house R&D Centre" approved by "Department of Scientific & Industrial Research" (DSIR), Ministry of Science & Technology, Govt. of India. To support the development activities of New Products, Patterns, Dies and Tooling, we have in house Design and Development Center equipped with engineering and manufacturing facilities.
1. Makino make High Speed Vertical Machining Center for manufacturing of Dies
2. 3D solid modelling with Pro-E and Unigraphics
3. Simulation software for analysis of possible casting defects
The above coupled with our skilled manpower delivers First Time Right tooling which controls waste of time and cost due to rework.
Quality Systems
Our endeavor is to continuously improve on the quality of our products and services to exceed customer expectations. To achieve this, we follow PDCA (Plan, Do, Check and Act) Cycle for effective implementation, monitoring and evaluation of the processes. Our Metrology Laboratory is equipped with the following High Precision measurement facilities.
a. Co-ordinate Measuring Machine
b. Spectro Meter
c. UTM
d. Hardness Tester
e. Salt Spray Testing Equipment
f. Surface Roughness Tester
g. Roundness Tester

Manufacturing facilities of Paranjape auto cast group
SR NO
NAME OF EQUIPMENTS
CAPACITY/ FEATURES
NO OF EQUIP.
TOTAL MONTHLY CAPACITY
GREY CAST IRON & SG IRON
1
SAND RECLAIMATION PLANT
4 ton/hr
1
2400 tons
2
CORE SHOOTERS
1215, 1818
75
2400 tons
3
SHELL MAKING MACHINES
2436, 2424
32
2400 tons
4
INDUCTION FURNACE
300 KG
2
150 tons
5
INDUCTION FURNACE
500 KG
1
150 tons
6
INDUCTION FURNACE
750 KG Dual Trak
3
1500 tons
7
INDUCTION FURNACE
1500 KG Dual trak
1
700 tons
LOW PRESSURE ALUMINUM DIE CASTING
8
MELTING FURNACE
1 ton/hr
1
600 tons
9
LPDC MACHINE
500 kg
27
400 tons
SHOT BLASTING
10
SHOT BLASTING MACHINE
Hanger type
8
2500
11
SAND BLASTING MACHINE
Tumblast
1
100
CENTRIFUGAL CASTING
12
OUTER DIA 50-200 MM
6
1,50,000 liners
PAINT SHOP
13
PAINT SHOP
SPRAY TYPE
1
350 tons
14
PAINT SHOP
DIP TYPE
3
1500 tons
MACHINE SHOP
15
CNC
Dia 250, L 500
19
500 tons
16
VMC
Medium size
39
500 tons
17
DRILLING MACHINE
SPM
6
500 tons
18
BORING MACHINE
SPM
3
-
19
SPM
Boring
4
500 tons
20
HONING MACHINE
SPM
5
500 tons
21
WASHING MACHINE
SPM
3
500 tons
TESTING & MEASURING EQUIPMENTS
22
HARDNESS TESTER
&nbsp
6
&nbsp
23
ROUNDNESS TESTER
&nbsp
1
&nbsp
24
UTS
&nbsp
1
&nbsp
25
HEIGHT GUAGE
4
&nbsp
26
SPECTRO METER
&nbsp
3
&nbsp
27
CMM
&nbsp
1
&nbsp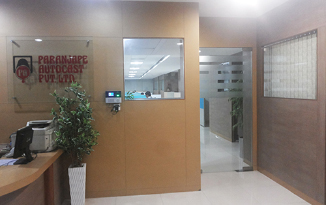 Corporate Office, Pune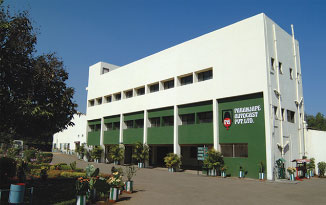 Plant 1 Satara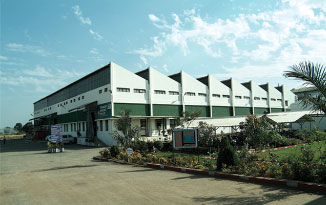 Plant 2 Satara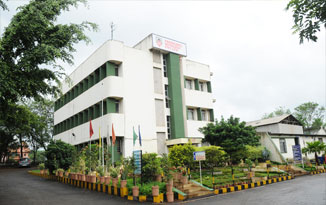 Plant 3 Shirwal