Corporate Social Responsibility
Preamble :
Paranjape Autocast Private Limited (PACPRIL) is in the business of manufacturing of Auto Components with plants located in Shirwal & Satara. As a part of its social initiatives, PACPRIL has been engaged in conducting various activities in the field of education and health for the benefit of the community around its area of operation. The Vision of the Company which essays" Our existence will lead to the betterment of the community around us" has motivated these projects. The Mission of the company also speaks about how its CSR activities will be conducted. This policy seeks to establish the Structure and Processes for implementing the CSR initiatives of the Company.
Vision :
We at PACPRIL are conscious of our responsibility towards the society in which we exist and are grateful to all elements in the society which have contributed to our survival and growth as a business entity. We strive to support and strengthen the development of the communities in which we operate through sustainable initiatives in the areas of education, health, sanitation and such other areas as prescribed under Section 135 of Companies Act, 2013.

Purpose :
The key purpose of this policy is to
Define what CSR means to us and the approach adopted to achieve our goals.
Define the kind of projects that will come under the ambit of CSR.
Identify broad areas of intervention in which the company will undertake projects.
Serve as a guiding document to help, execute and monitor CSR projects.
Elucidate criteria for partner implementation agencies.
Explain the manner in which the surpluses from CSR projects will be treated.
Normal Course of Business :
PACPRIL is in the business of manufacturing vide range of castings of Alloy Iron (such as Gray Iron, S.G. Iron, Chilled Iron, Malleable Iron, CG Iron etc.) Castings& Components. Components for 2Ws, 3Ws, Automobiles, IC engines, Compressors, Hydraulics, Locomotives, Railways, Power, Infrastructure and other Industries. Aluminum & Aluminum alloys castings (PDC or LPDC or GDC or GSC) and components for 2Ws, 3Ws, Automobiles, IC engines, Compressors, Hydraulics, Locomotives, Railways, Power, infrastructure and other Industries.

PACPRIL's CSR Focus in line with Schedule VII of the Companies Act, 2013 :
PACPRIL will undertake CSR activities in the following broad areas
Promoting preventive health care and sanitation and making available safe drinking water;
Promoting education, including special education and employment enhancing vocation skills especially among children, women, elderly, and the differently abled and livelihood enhancement projects; setting up public libraries;
Promoting gender equality, empowering women, setting up homes and hostels for women and orphans; setting up old age homes, day care centres and such other facilities for senior citizens and measures for reducing inequalities faced by socially and economically backward groups;
Ensuring environmental sustainability, ecological balance and conservation of natural resources.
Contribution to the Prime Minister's National Relief Fund or any other fund set up by the Central Government for socio-economic development and relief and welfare of the Scheduled Castes, the Scheduled Tribes, other backward classes, minorities and women;
Rural development projects.

Implementation Strategy for CSR projects :
The Board may decide to implement the CSR activities by any of the following modes
Directly on its own or through its own non-profit making registered trust / registered society / company incorporated under Section 8 of the Companies Act, 2013 or collaborating or pooling their resources through other companies, or
By making grants to an independent implementation partner who shall be a reputed non-profit making registered trust / registered society / company incorporated under Section 8 of the Companies Act, 2013 or Section 25 of the Companies Act, 1956, having a track record of at least three years in undertaking similar programs / projects / activities.

Normal Course of Business :
The total budget for the CSR projects will be decided by the CSR Committee. The CSR committee will be responsible for preparing a detailed plan on CSR activities, including the expenditure, the type of activities, roles and responsibilities of various stakeholders and a monitoring mechanism for such activities. The same will be recommended to the Board for its approval. The Board will consider and approve the CSR Plan with any modification that may be deemed necessary. The CSR committee shall ensure that the provisions of Section 135 of the Companies Act, 2013 and the rules made there under are duly complied by PACPRIL on annual basis.
In terms of the provisions of the Companies Act, 2013, the Company may build CSR capacities of their own personnel as well as those of their implementing agencies through institutions with established track records of at least three financial years but such expenditure, including expenditure on administrative overheads shall not exceed five percent of total CSR expenditure of the Company in one financial year. Any unutilized portion of CSR budget shall be reported annually as per the provisions of the Companies Act, 2013.
However, salaries paid by PACPRIL to regular CSR staff as well as to volunteers of PACPRIL for proportionate time / hours spend specifically on CSR activities can be factored into CSR project cost as part of the CSR expenditure.

Governance Structure :
We have constituted a robust and transparent governance structure to oversee the implementation of our CSR Policy, in compliance with the requirements of Section 135 of the Companies Act, 2013.

Board‐level CSR Committee
At PACPRIL, our CSR governance structure will be headed by the Board Level CSR committee that will be ultimately responsible for the CSR projects undertaken. The committee will report to our Board of Directors.

Member
Mr. P. N. Paranjape
Ms. N. P. Paranjape

Responsibilities of the CSR Committee :
To formulate and recommend to the Board, a Corporate Social Responsibility Policy which shall indicate the activities to be undertaken by the company as specified in Schedule VII of the Companies Act, 2013.
To recommend the amount of expenditure to be incurred on the activities referred to in clause (I).
To monitor the Corporate Social Responsibility Policy of the company from time to time.
To prepare a transparent monitoring mechanism for ensuring implementation of the projects/programmes/activities proposed to be undertaken by the Company.
Reporting Framework :
The CSR Committee will assign the task of implementation of the CSR plan within specified budgets and timeframes to such persons or bodies as it may deem fit. The persons/bodies to which the implementation is assigned will carry out such CSR Programmes as determined by the CSR Committee within the specified budgets and timeframes and report back to the CSR Committee on the progress thereon at such frequency as the CSR Committee may direct.
The CSR Committee shall review the implementation of the CSR Programmes once a quarter and issue necessary directions from time to time to ensure orderly and efficient execution of the CSR Programmes in accordance with this Policy.
Once in a six months the CSR Committee will provide a status update to the Board on the progress of implementation of the approved CSR Programmes carried out during the six months period. It shall be the responsibility of the CSR Committee to review such reports and keep the Board apprised of the status of implementation of the same. At the end of every financial year, the CSR Committee will submit its report to the Board in the prescribed format as set out herein as Annexure I.
Treatment of Surpluses :
Any surplus generated from CSR projects undertaken by us will be tracked and channelized into our CSR corpus. These funds will be further used in development of the CSR projects and will not be added to the normal business profits.
General :
The CSR Policy referred to above is to be read in conjunction with Companies Act, 2013 and The Companies (Corporate Social Responsibility Policy) Rules, 2014.
Any or all provisions of the CSR Policy would be subject to revision / amendment in accordance with the guidelines on the subject as may be issued from the Government from time to time or as decided by the Board of Directors of the Company.
The above policy Guidelines are subject to review at suitable intervals and subject to revision accordingly.
Centre for Learning Disabled Children, Shirwal.
Remedial Centre for Learning Disabled children of Dnyansamvardhini Shikshan Sanstha, Shirwal was started in October 2013 in the school. This centre runs under the guidance of Prism Foundation Pune. In this centre 26 students of std 1st to 4th are getting special coaching from 6 trained teachers. The company also provides nutritious snacks to these students every morning.
Gulmohar Remedial Centre, Satara.
In July 2014, we have started a Child Guidance Centre for Children with Learning Disability at Divya Karunya Bhavan, Radhika road, Bassapa Peth, Karanje, Satara, named as Gulmohar Remedial Centre. This Remedial Centre is a joint venture of the company and Param Prasad Charitable Society, Satara. Prism Foundation, Pune provides the technical guidance for the centre. This is the first centre in Satara district providing such guidance and therapy for special children. Ms. Revati Band has been appointed as the co-ordinator for this centre.

Services provided
Psychological assessment by experienced psychologist
Parent counseling and guidance
Individual attention to children and one to one teaching
Use of educational aids and specialized therapy
Individual development and extracurricular activities

Beneficiaries
Learning disabled children and children with behavioral problem
Slow learners or under achievers
Children with Dyslexia, Dysgraphia & Dyscalculia.
As of date 14 Learning Disabled children are availing services of Gatirudhha Remedial Centre.
To Increase awareness about Learning Disabled in children Gulmohar Remedial Centre conducts workshops for school teachers of Satara .Till date the centre has conducted workshops in five schools of Satara.
Activities of Gulmohar Remedial Centre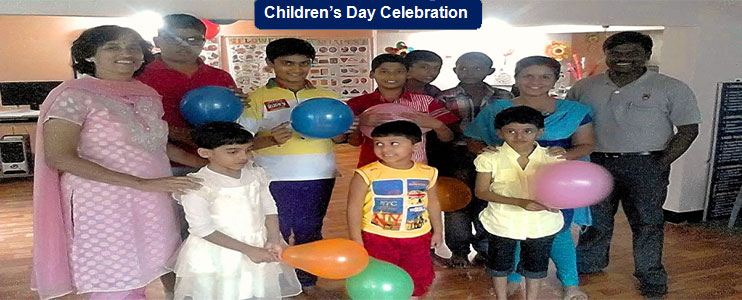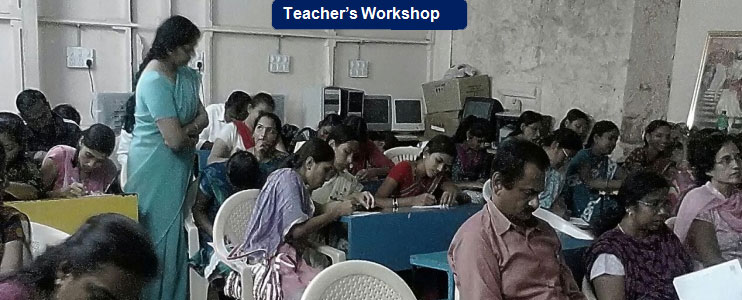 Strengthening Early Childhood Education (ECE) in selected AWCs of Khandala
This project is for strengthening Early Childhood Education provided to children in the age group 3 to 6 years in government Anganwadi Centers (AWCs), under the Integrated Child Development Services (ICDS) Programme. 12 AWCs from Khandala Taluka have been selected for the project.
These AWCs will receive expert guidance for enhancing the quality of education provided to the children of these AWCs. Two Field Coordinators appointed by the company visit the centers regularly to monitor and support the work. Ms. Vidya Ghugari has been appointed as the Technical consultant for this project.

Services provided
Beat 1 - Dhangarwadi, Bholi, Loni, Wathar colony, Bhade
Beat 2 - Hanumannagar, Ambikanagar, Palashi, Mirajewadi, and Hartali
Beat 3 - Shirwal 2 AWCs
The project work has started from November 2014 and following activities have been completed till the month of December 2014.
After discussions with Ms. S. M. Sonawane (Child Development Programme Officer) ICDS, Khandala, the project proposal was presented to Mr. Ravi Shivdas (DCEO) & Mr. G. Shrikant (CEO, ZP Satara) for their permission.Permission has been received from ZP, Satara and MOU has signed between PACPRIL, Shirwal and DCEO, ZP, Satara on 20th November 2014.
Field Coordinators have been provided two days orientation training in the model Anganwadi at Mulshi, Pune and three days on the job training in selected AWCs of Khandala Taluka.
Base line study of all selected AWCs was conducted by the Technical Consultant. It included observation of Early Childhood Education activities , information collection, Interviews/ Knowledge test of Anganwadi Operators (AWWs),Parents meeting, School Readiness test of children in age group 5 to 6 years etc.
3 days residential training of 12 Anganwadi Operators and 2 field Coordinators has been conducted in J.P.Naik Training Centre, Kothrud, Pune from 28th December to 31st December. The purpose of training was to develop knowledge, attitude and skills of the selected Anganwadi Operators.

Activities of Gulmohar Remedial Centre





Special Coaching Class in Maths,Shirwal.
Special coaching classes in Maths for 11th and 12 std. students of Science faculty of Dnyansamvardhini Shikshan Sanstha, Shirwal has started from September 2013. Mr. Manohar Adatrao from Pune conducts these classes on every Sunday morning in two batches.
Pacpril CSR Report 2016-17